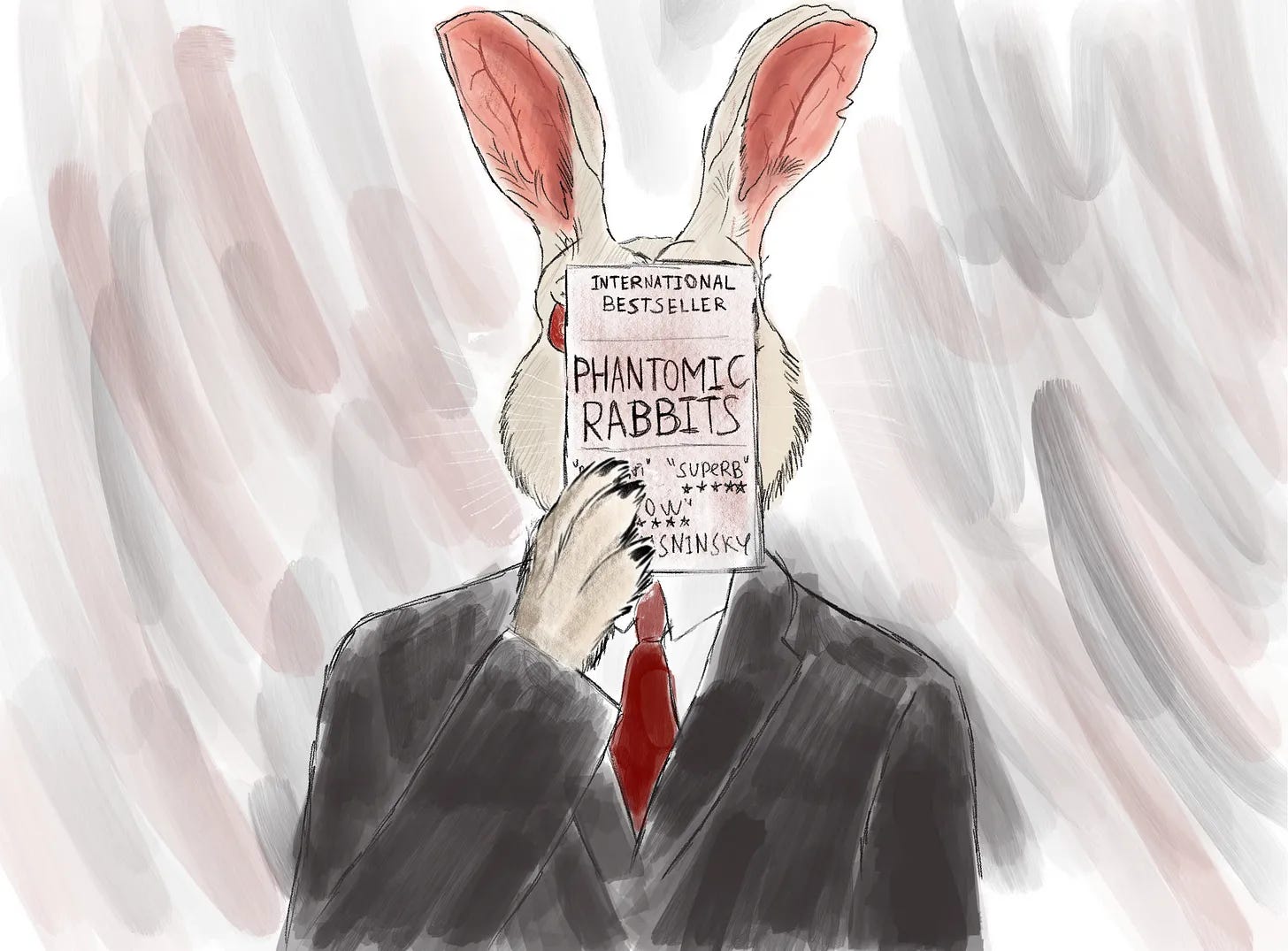 Hullo, wanderer! Please enjoy an audio play, a recording of the story called Phantomic Rabbits, where one mysterious novelist attends his first ever podcast interview, with Vladibear as the narrator and Yakov Yasninsky, the author of the book Phantomic Rabbits, and Craig Burgess as Byron Hanukkah, the host of the Insights podcast.
Huge thanks and beams of appreciation to both of the actors for all the brilliant work done on this piece.
P.S. Shan't you forget to do those usual online things: subscribe, click like, write a comment, and share, in the order you prefer.
---
Comments